Information about Cavalry in the Revolutionary War can be found by clicking on the image below.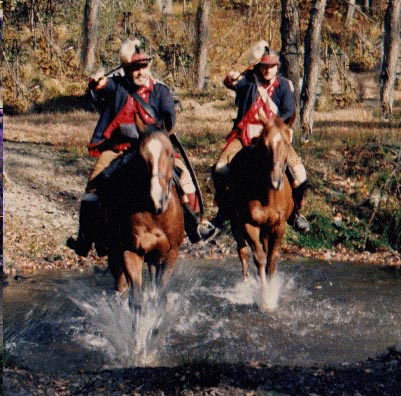 The 1st Continental Light Dragoons -- Light Horse Harry Lee's Troop -- uniformed as they would have appeared in Spring 1777.

Clara Barton Civil War Nursing
Follow cavalry_historian at Civil War Talk

Civil War Battlefield Preservation The Association for the Preservation of Civil War Sites, saving our civil war heritage from the bulldozer and shopping mall.
Favorite Civil War Mounted Sites
The Cavalry at Gettysburg, 1st Day Buford's Cavalry, their life, and times.

Cavalry Page Civil War Mounted history.
Camp Chase Gazette Events and articles.

7th Virginia Cavalry
Cultural History of the Period
Antebellum History of the South
Civil War History Books